==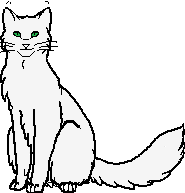 Description==
Milkstar is a somewhat white tabby tom. He is leader of FireClan.
In Flamekit, FireClan, and The Dogs
Edit
He first appeared at the ceremony saying that Windkit, Thunderkit, and Shadowkit are going to become apprentices. He next appears grabing the puppy out of Flamekit's paws. The last time he appears he is seen burying Windpaw, Longpaw, Icepool, and Berrybee.
| | |
| --- | --- |
| Clan: FireClan | Status: Leader |
| Eyes: Green | Picture |
| Living: Flamekit, FireClan, and The Dogs | |